Free Shipping On All Orders
Regular price
$0.00 USD
Sale price
$18.00 USD
Unit price
per
Sale
Sold out
*Please note, this product does not contain free coffees to the cafes.*
📍Includes Access to Our Digital Map!
The Best Way to Explore Winnipeg's Cafes!
Embark on a coffee-fueled adventure with the Cafe Passport! This compact booklet is your key to exploring the city's vibrant cafe scene. Featuring 70+ handpicked cafes, each offering a unique experience, this Passport will introduce you to hidden gems and flavourful delights. You can even add new cafes you discover or visit while traveling to the blank spots at the back of the book.

Access to a digital map is included, ensuring you remain connected to the nearest café on your adventure.

View full details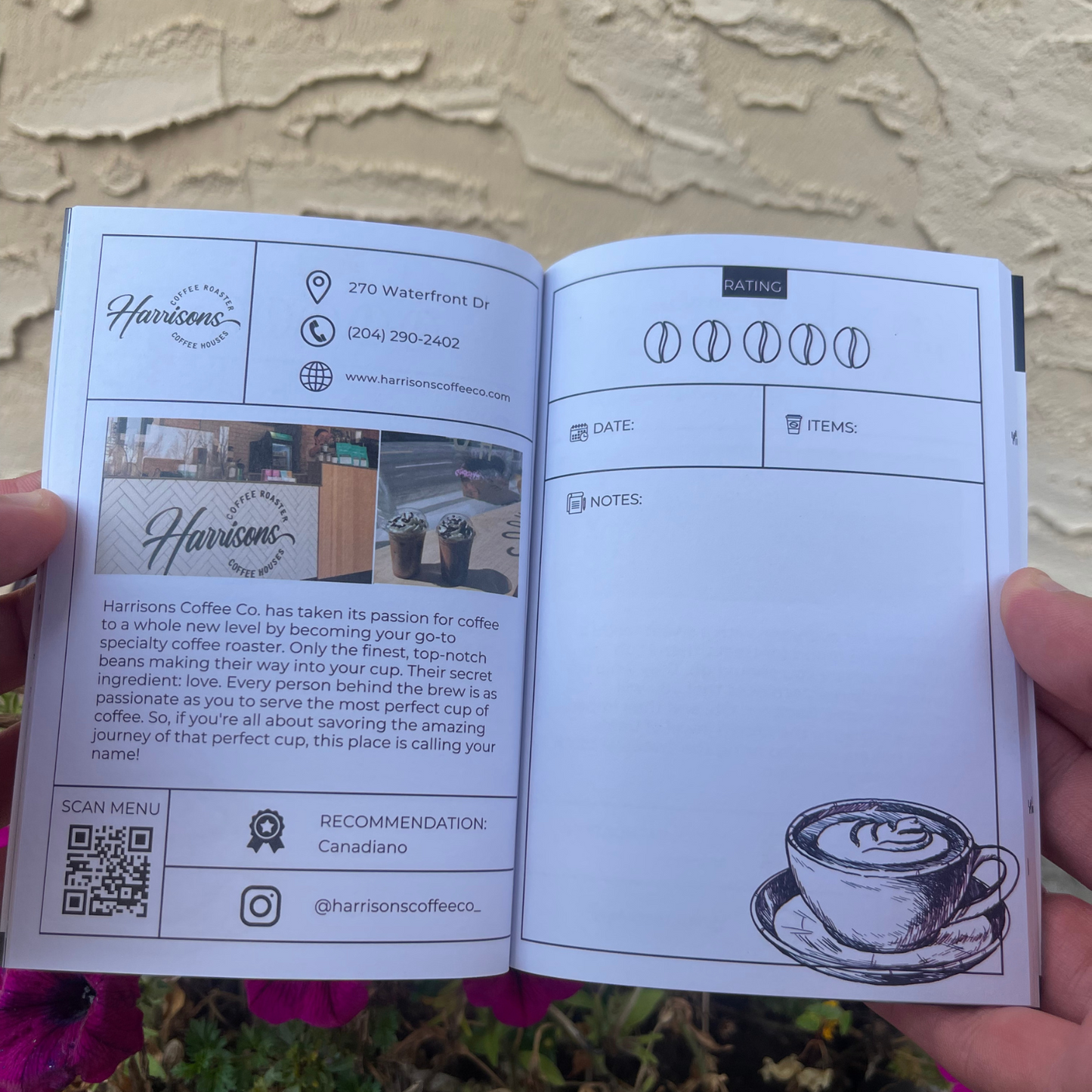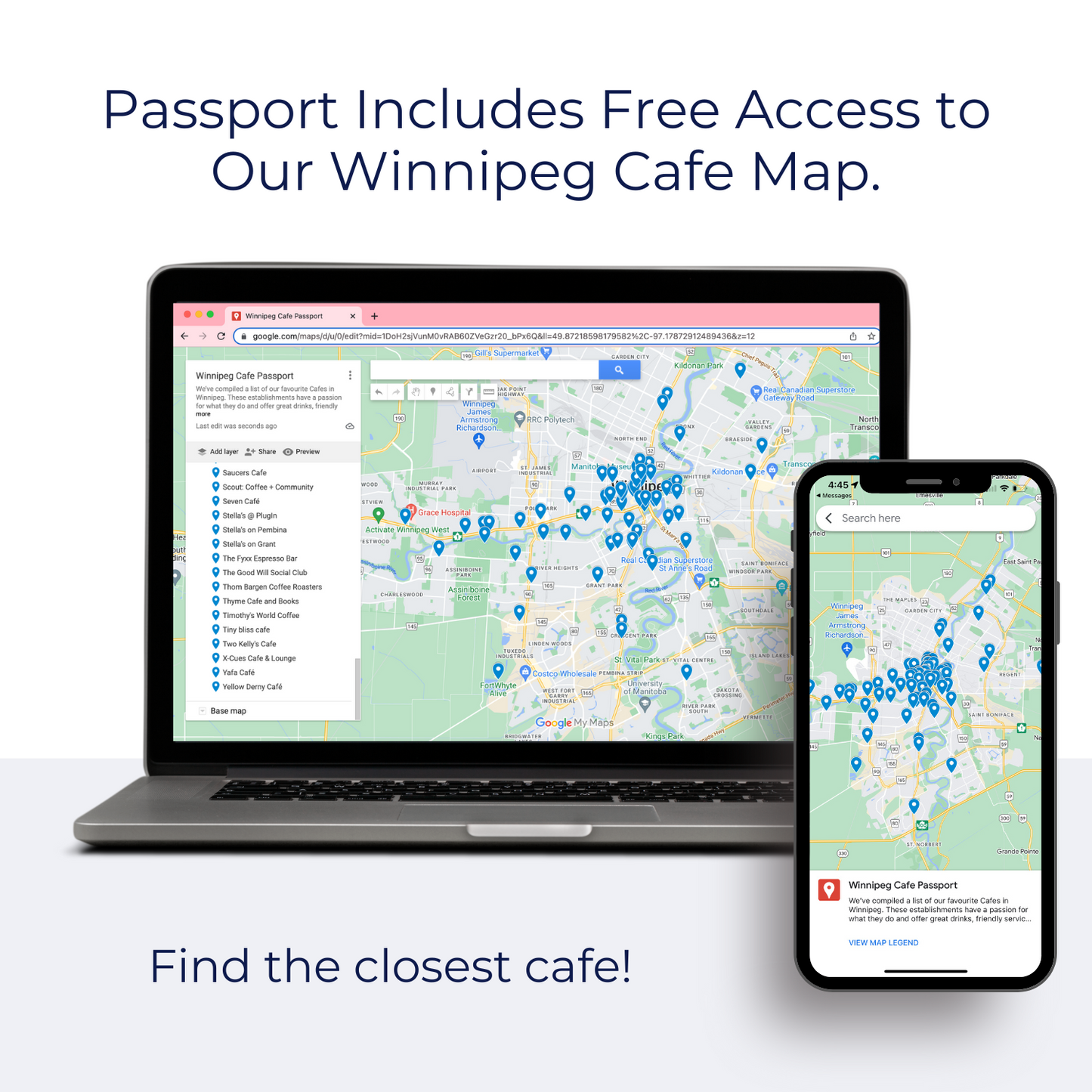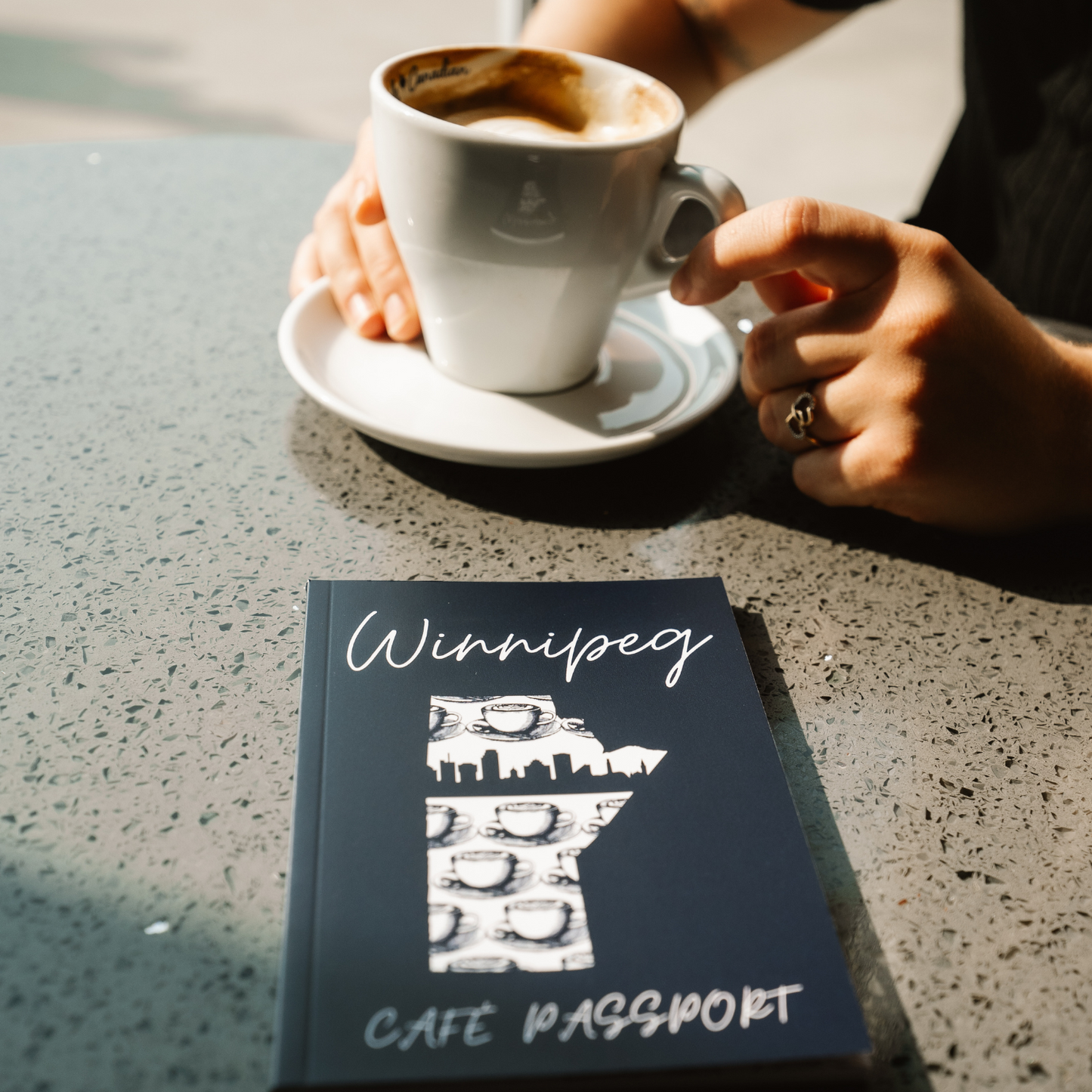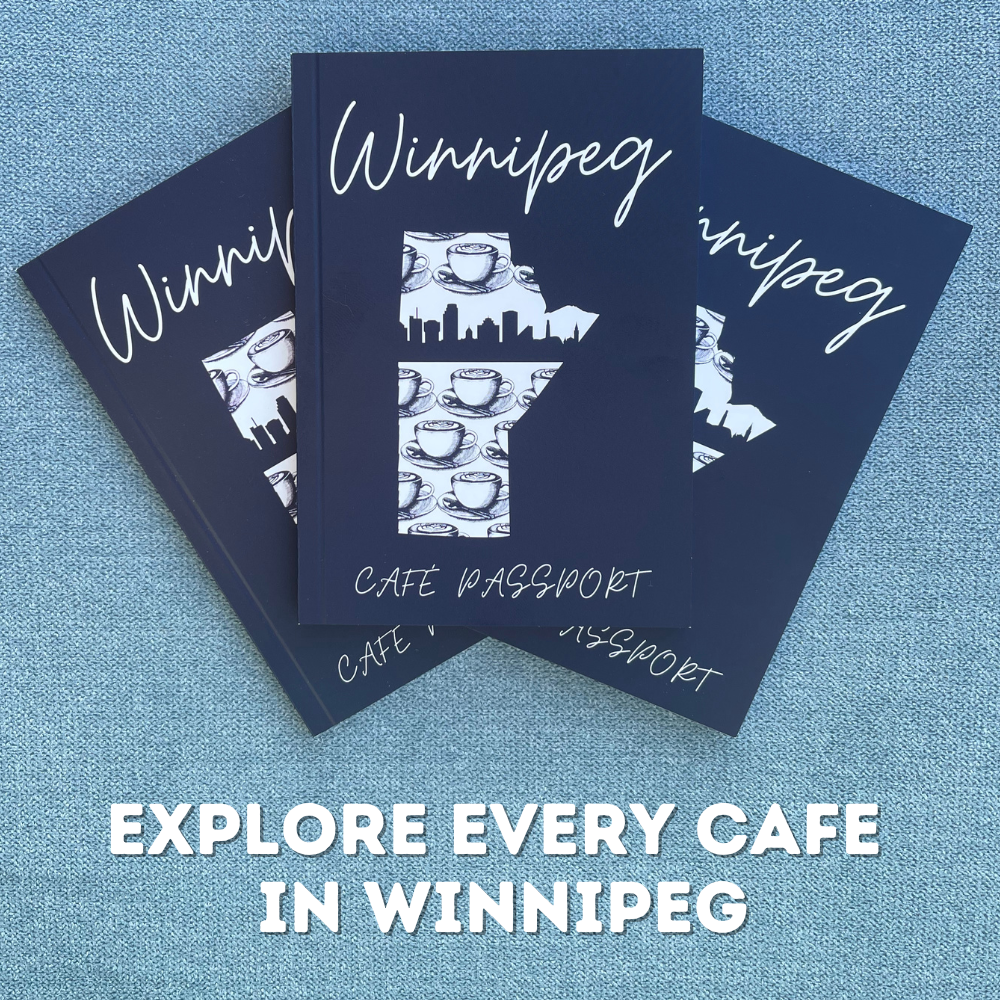 Great Dates!
My husband and I like to visit coffee places for a cheap date. With the Cafe Passport we have the chance to try different coffee/tea places around Winnipeg. We are really enjoying it. We are going to give some a presents! We are having lots of fun! It is like going on a mini holiday in your own city!
Great idea
It's been fun finding new cafes and trying specialty drinks. Love it and hopeful to get the pizza passport
Outstanding gift!
Super excited to give this gift that keeps on giving
So cute!
I got it as a birthday gift for my coffee-lover friend. The order was promptly delivered and I gifted it to my friend last night. He is trying it out today and we have plans for a coffee hop this weekend :D
The passport was very cute and had all the much-loved coffee shops listed. We also found some hidden gems in it (yet to visit). I very much like the last few pages where you can find your own coffee shop. I'd love to know if we can send you places to add as well.
Very happy 10/10 recommend
Haven't used it yet. It's a Christmas present
Gift for my Wife and her best friend
Got this for my wife and her best friend, I saw it on tick tok and thought it would be a neat way to explore the city.
Collapsible content
Supporting Local

Our mission is to support local small businesses by spotlighting the hidden gems that exist in our community.
Free Shipping

Free Shipping on all orders in North America.

Orders are shipped from Edmonton, Alberta, Canada using Canada Post.


We ship both domestically and international destinations. Shipping times depend on your location. If you live down the street from us in Edmonton, you'll get it faster than if you live in Boston. The Canada Post site quotes, but does not guarantee, 2-10 business days for delivery.

We can also ship directly to a friend if you are buying as a gift.
50+ Spots

To make it easier for you to discover new places to drink/eat, we've compiled a list of 50+ spots located in your city. These establishments have a passion for what they do and offer great drinks, friendly service and an exciting atmosphere.
"Get the coffee lover a Cafe Passport that helps them find their next go-to spot while supporting local businesses."

"The Passport features dozens of the best cafes in town & gives you the chance to rate each one."

"A fun way to keep track of your ongoing coffee adventure."